A bright and spacious interior for dining together in a larger group. Most of it is dominated by whiteness and noble wooden furniture by Sitag. A perfect place for family and occasional celebrations.
Social meetings with friends over a beer or a drink, sports broadcasts on LED screens, coffee and cake with a friend in the city, or a family dinner prepared and professionally served - these are just a few scenarios that GARDENcity, a live cooking venue, can offer. In a nutshell, it is a guarantee of fresh ingredients and rich taste in the open air.
GARDENcity also opens a special, summer space, which can be used by the inhabitants of Poznań and guests visiting our city. The garden, which was created in the immediate vicinity of the Basilico Bistro hall, is an oasis of tranquillity thanks to the abundance of plants, which allow you to relax from the hustle and bustle of the city. Guests will be able to enjoy light rattan furniture, pouffes and chests, under sunshades, surrounded by grass and the sounds of subtle music.
GARDENcity restaurants are located in the center of Poznań, on the grounds of the MTP Poznań Expo in the immediate vicinity of the Poznań Congress Center.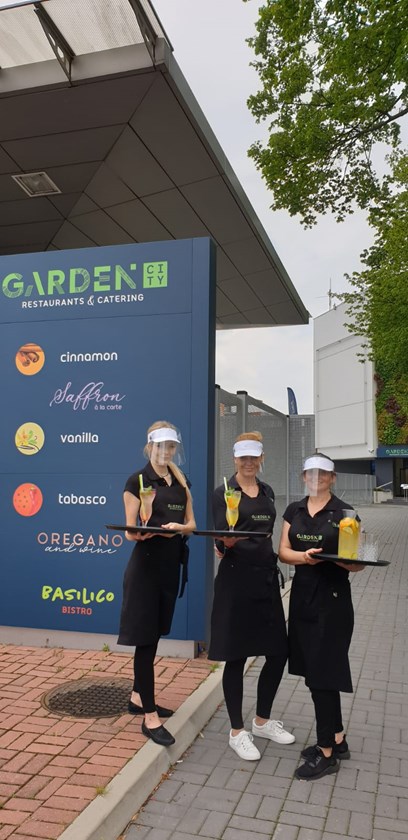 Entrance from 25 Śniadeckich Street
phone: +48 602 519 000, +48 693 028 866
We provide free car park for our customers!
OPENING HOURS
Monday - Thursday: 11:00-21:00
Friday - Saturday: 11:00-22:00
Sunday: 11:00-17:00
We are here:
Reservation!
e-mail.
restauracje
e-mail.
izabela.rogowska