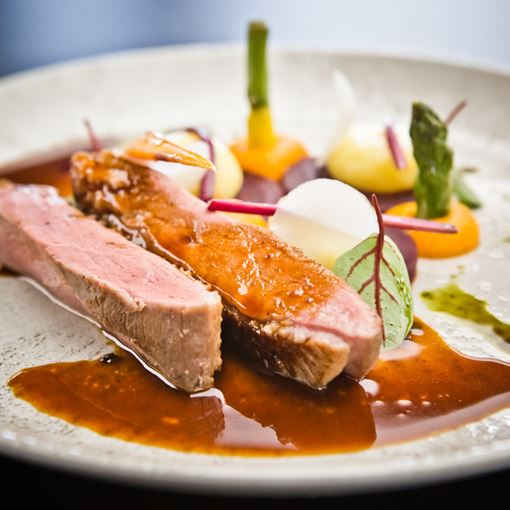 THE BEST REGIONAL DISHES AT GARDENCITY
Having healthy and good food is an important part of a good life. More and more people appreciate the role of proper nutrition. Our customers also look for modern or proven traditional recipes. We prepare our dishes under the supervision of our Chef, who prepares them from the freshest ecological ingredients. Thanks to that, we serve a well-balanced healthy dinner for the whole family.
Creative cuisine is the basis - thanks to a creative chef, his original dishes are small works of art that melt in your mouth.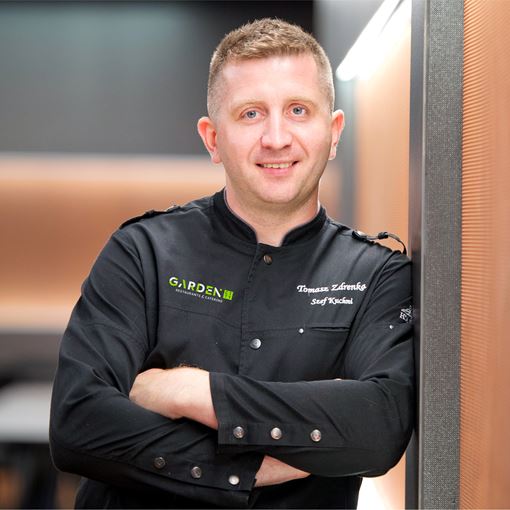 Chef
Tomasz Zdrenka, the winner of the Polish Culinary Cup and laureate of many international culinary competitions, is responsible for the unique taste of the dishes in the restaurant. He is a supporter of the slow food philosophy, which is why all dishes are prepared from scratch, without artificial additives and only with good ingredients - mostly obtained from local suppliers.