Business and company meetings
It is an obvious thing you can get good relations and do business well by means of good food.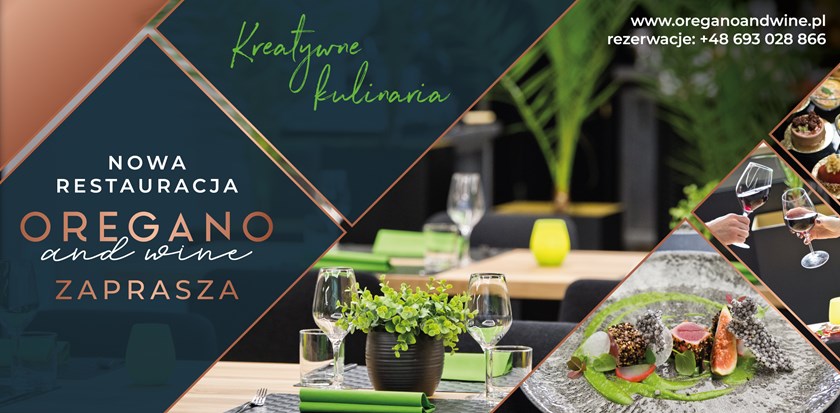 If you are looking for a place for lunch, dinner or an exceptional business meeting, the Oregano and Wine restaurant, which combines exquisite cuisine with modern design, will be the ideal choice. Business people are offered intimate and discreet offices, and the infrastructure and technical facilities create ideal conditions for presentations, conferences and trainings.
Still for business, but not as official? This is how we create a unique atmosphere during integration events, anniversaries, or corporate Christmas parties. 
Creative cuisine is the key - thanks to a creative chef, his genuine dishes are small works of art. Yet creative cuisine is much more than that: an attractive and original way of serving suited thematically to the event, interesting spaces available to guests with the possibility of creative arrangement and inspiring live events featuring live cooking.
Thanks to flexible opening times, meetings can take place at non-standard schedule. Additionally, a convenient location in the business hub of Poznań and free car park for guests is a guarantee of a successful business.
The success of your business negotiations is at your fingertips!
We prepare an offer for you!
e-mail.
izabela.rogowska
e-mail.
anna.bablinska